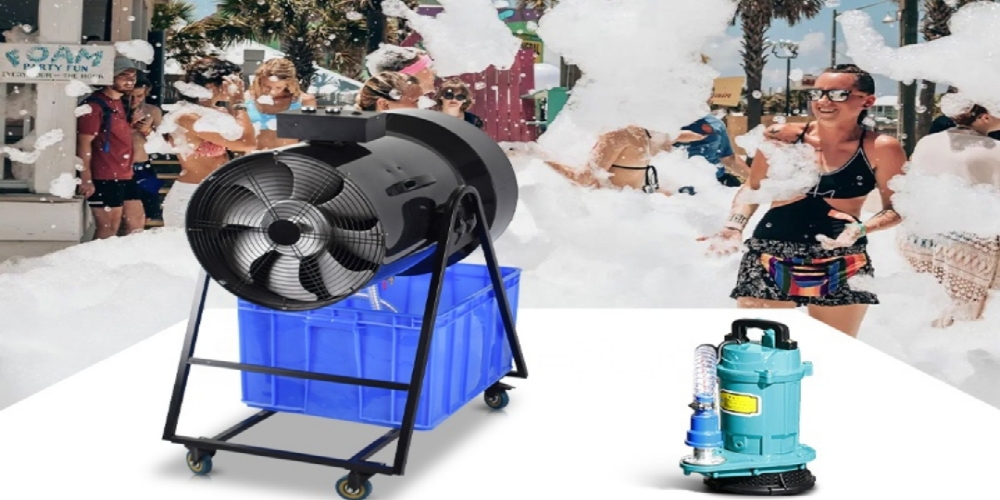 More often than not, when the term foam machines is mentioned, it often means a party is about to take place. But who can blame them? Parties are a unique way to get together with friends and it helps to refresh the mind.
The article will examine all about these foam machines, where they can be used and how to buy them.
How to use a foam machine for your party
Well, there's no one universal way to plan a party. However, the first step to take is to determine a theme. Since you'll be using a foam machine, it means you have to inform your guest to dress appropriately.
A foam party is almost similar to a beach and swimming pool party. There'll be lots of water and guests should prepare ahead. So, inform them to wear shorts like a summer party and wear rubber flip flops.
Position the foam machine in a corner of the space and let it blow out the foam. The area and angle where the machine is placed goes a long way to determine how much of the space the foam will cover.
How to buy a foam machine
If you're looking to organise a foam party, you'll definitely be needing a foam machine. As with most things, you have two options—rent a foam machine or buy one. While either option is fine, you'll need to buy one if you're in the business of organizing parties like a party planner.
So, here are things to consider when buying a foam machine
Foam capacity
When it comes to foam machines, size invariably means the capacity of foam the machine can produce. You'll need to determine the capacity you want the machine to produce. Larger spaces would require a larger machine capacity.
Rather than go for multiple foam machines, you can settle for a larger one. Consequently, the larger the foam capacity of the machine, the larger the size of the machine too.
Detergent to use
Detergents help create foams but not all detergents are safe for use in a foam machine. This is not necessarily because the detergents are bad for the machine, but because they can be harmful to humans. Remember a foam machine is supposed to produce enough foam to probably cover the space.
During an event like a party, guests come in contact with the foam and can sometimes inhale it. There are required brands of detergents to use for safety reasons. Ensure you make use of them
Price
Foam machines come in different prices. This is in relation to its capacity. To get a good deal, ask the seller if they offer discounts or if there are any MOQs. Sometimes, formally requesting for a discount by contacting the seller can help reduce the price of the product.
Conclusion
Foam machines add more fun to parties. Yes, as can do without them but they have a way of making an event stand out. Before setting out to buy a foam machine, there are questions you'll need to answer. The article provides ideas of what to look out for in a foam machine.